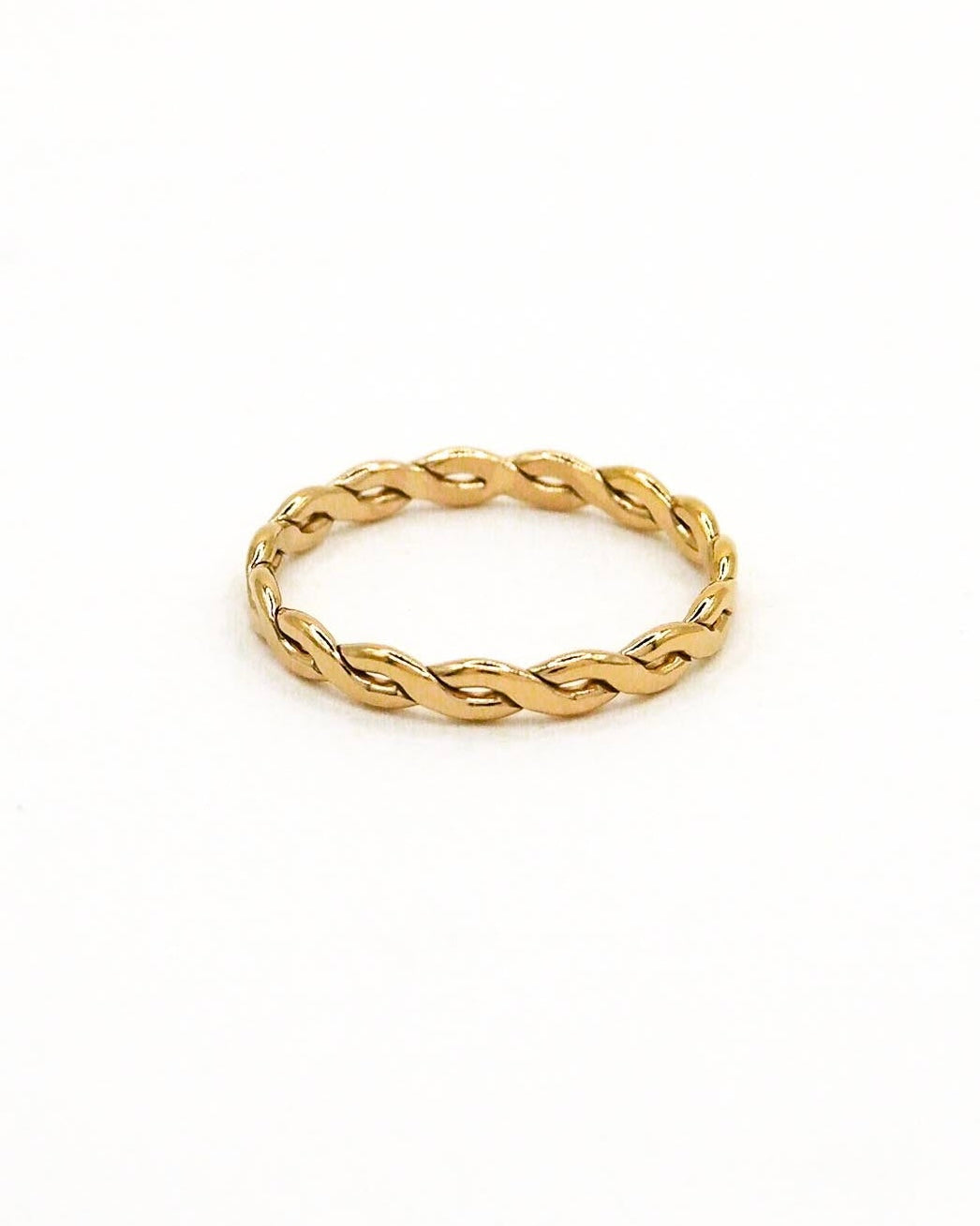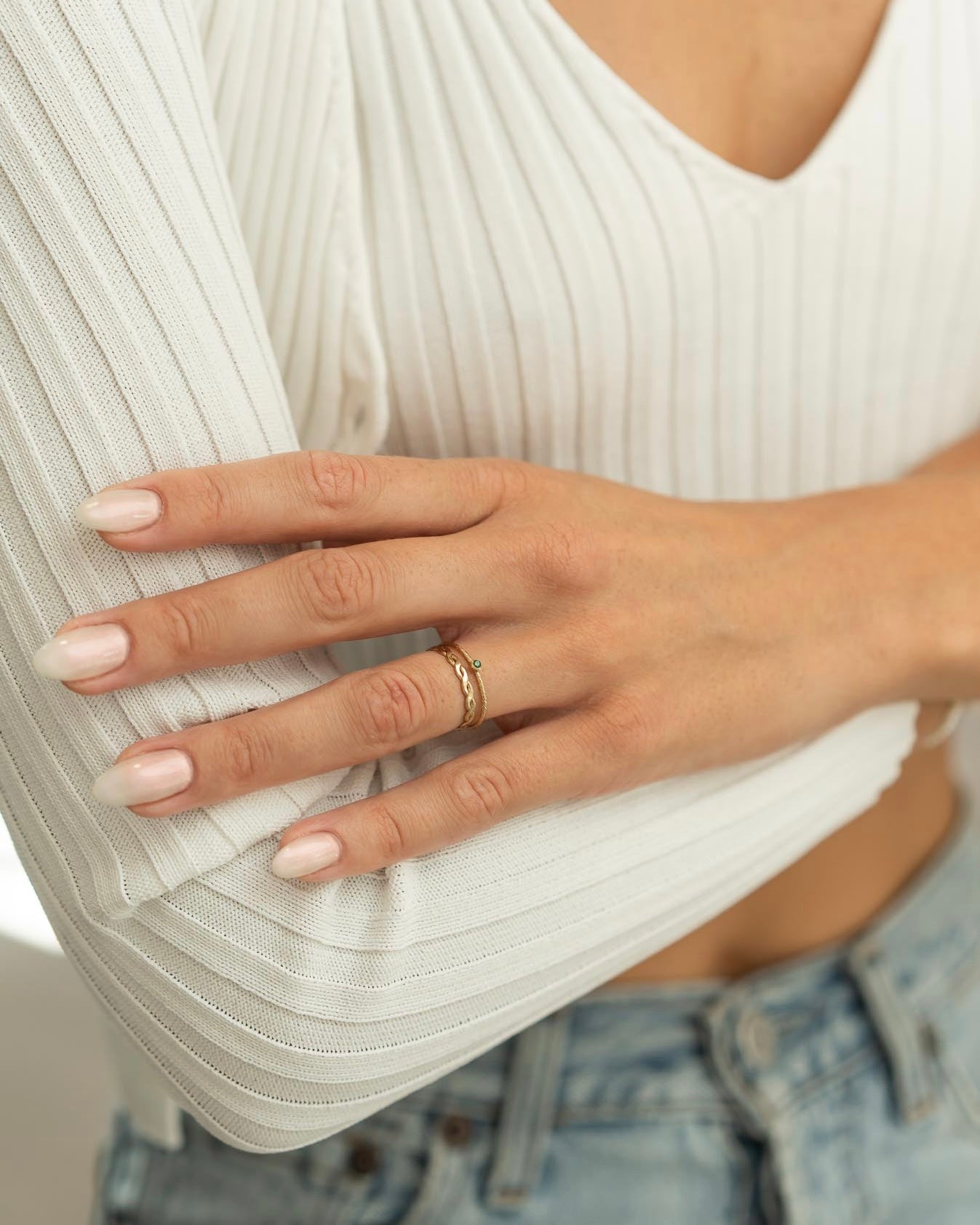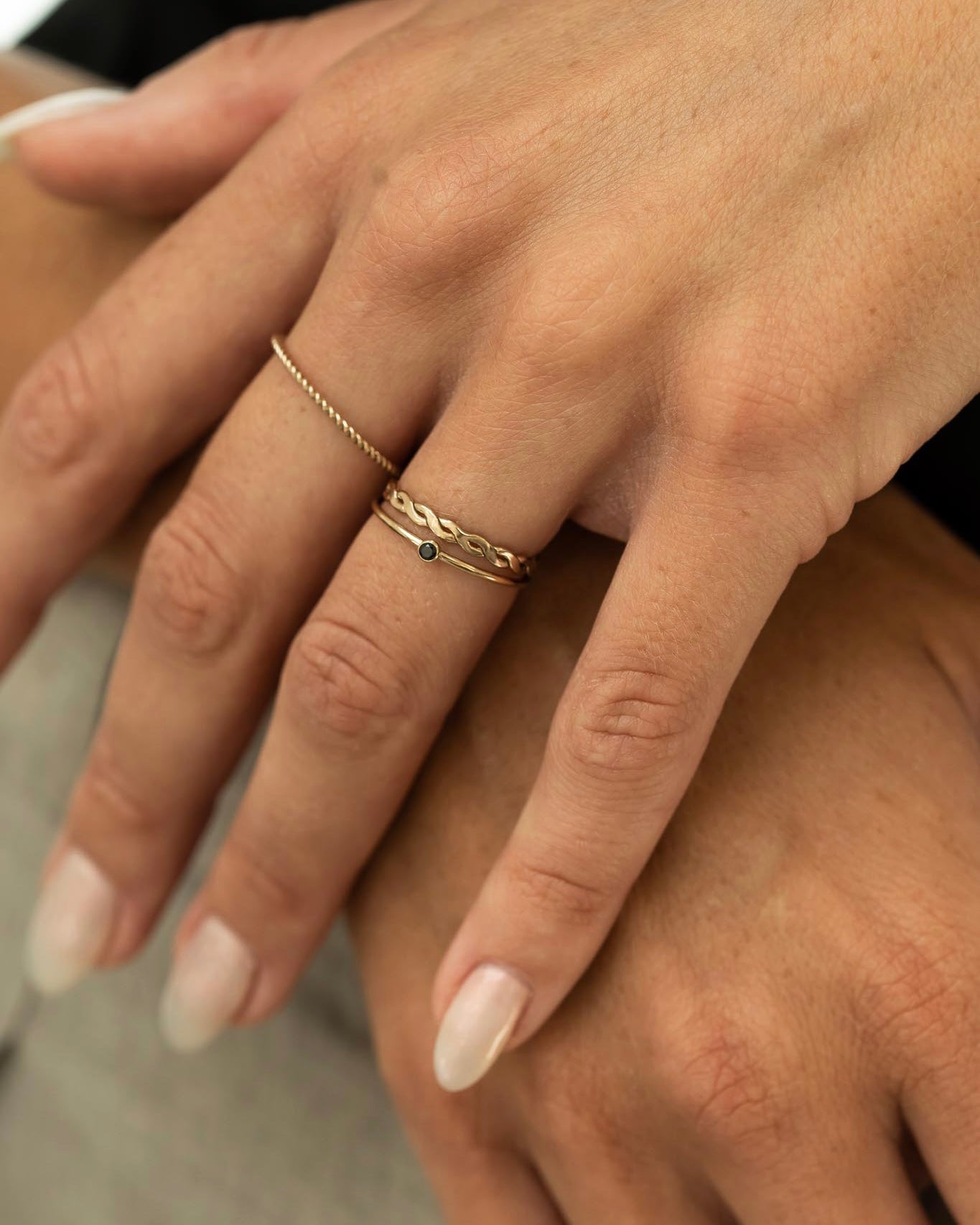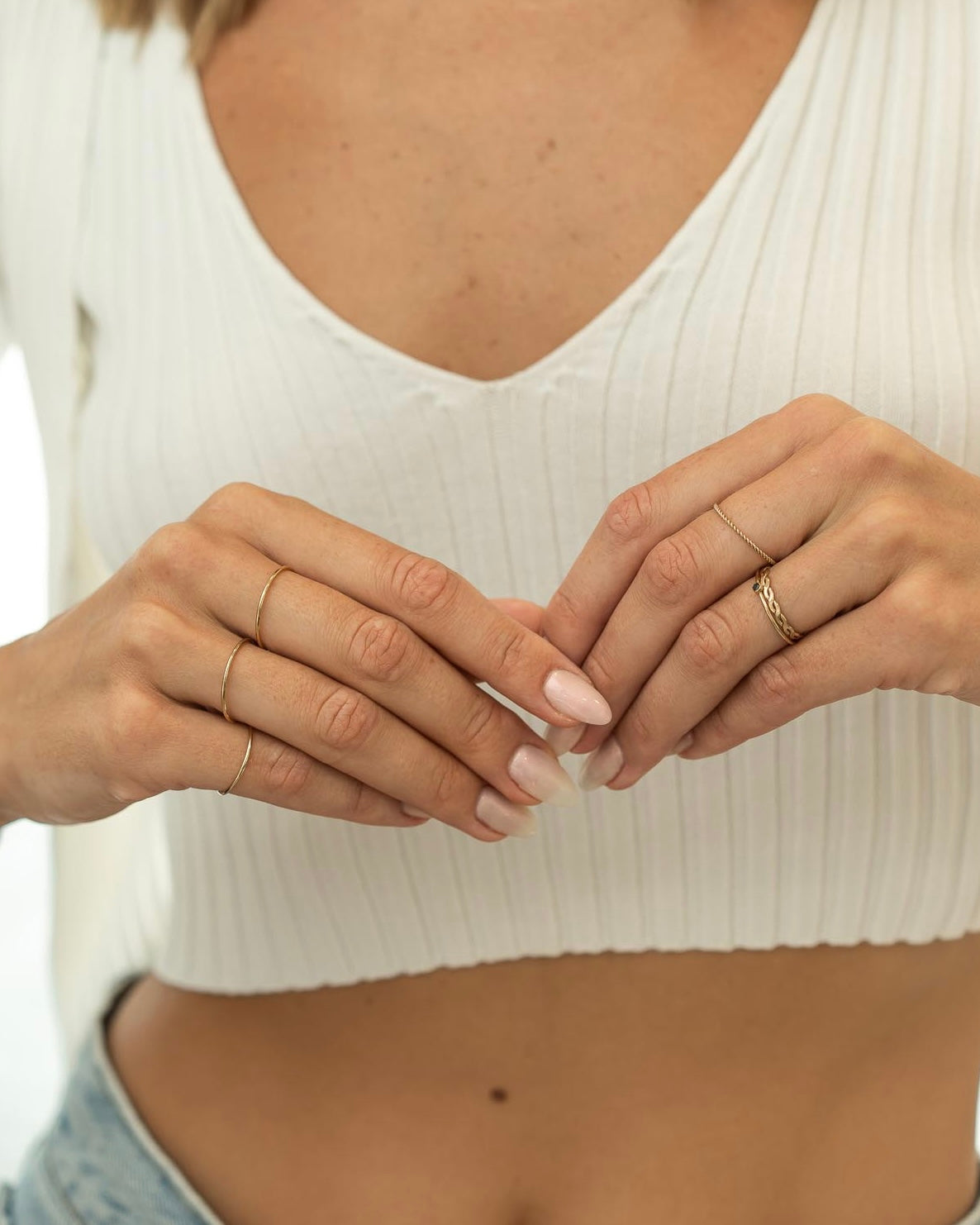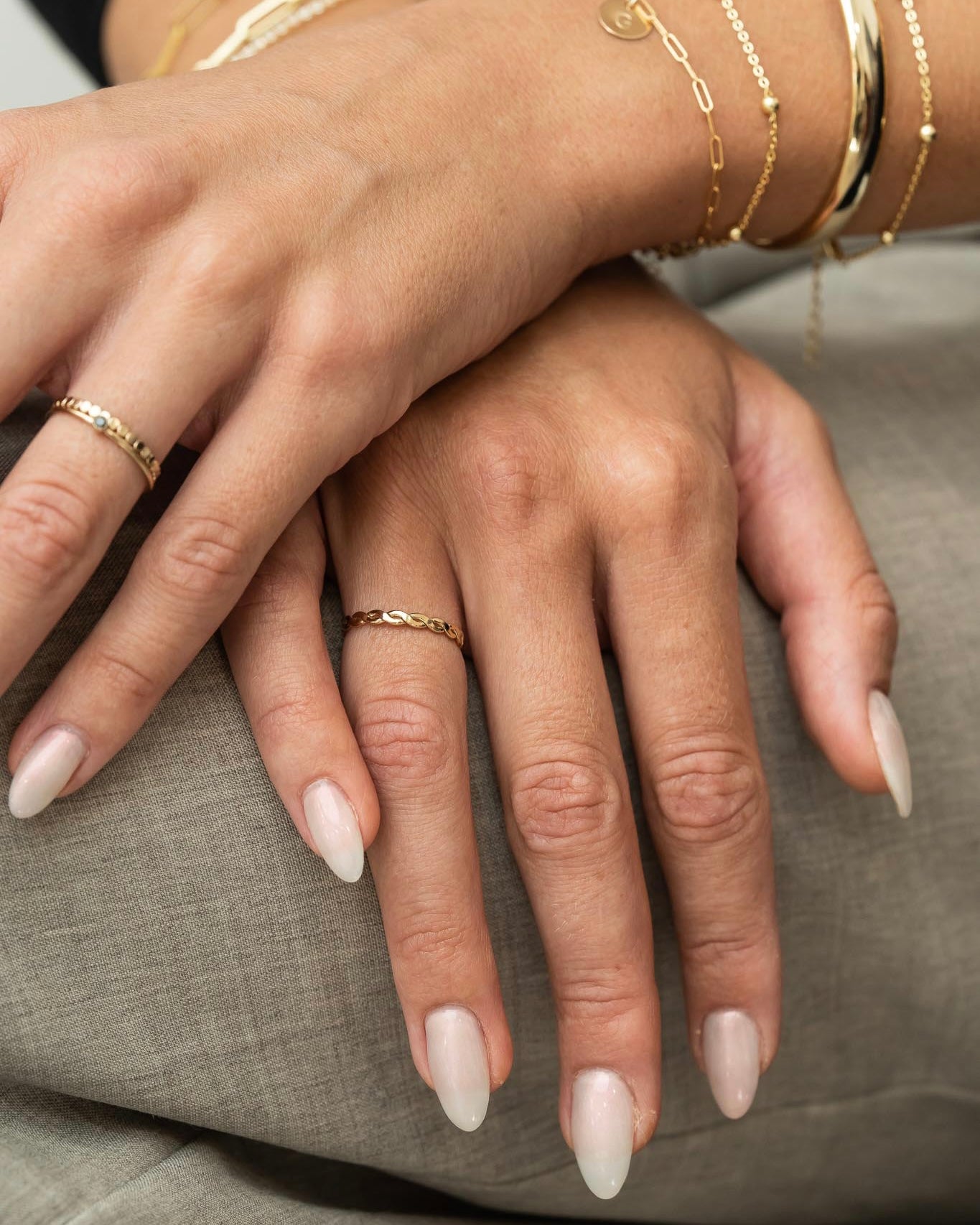 Description
Meet our twisted Blake ring, the perfect statement ring to add a unique and vintage style to your outfit. The Blake ring works perfectly on its own for a simple look or stacked with textures and colours for a fabulous stack.
Unsure about your Ring Size? Follow our Ring Size Guide here. 
Materials and Dimensions
- 18K Gold Filled
- Available in multiple sizes, see Ring Size Guide above to determine your size
Shipping & Returns
All orders are shipped within 24hr to ensure you receive your jewelry as fast as possible!
Our customer support team is here to help, so email us at info@amongemeralds.com for any help, questions or feedback.
S/S 22
TESORA COLLECTION
Explore our Summer collection for this season's inspiration and elevate your outfits.
Explore